Contrasts between history and modernity
The historic city of Alcudia, capital of Mallorca during the Roman occupation due to its strategic position along the sea routes, and whose walls (medieval and Renaissance) tell us stories of those times when it was continuously attacked by pirates and corsairs, which is why King Jaume II, already in the 18th century, proposed to build a wall system to protect the city and the local population.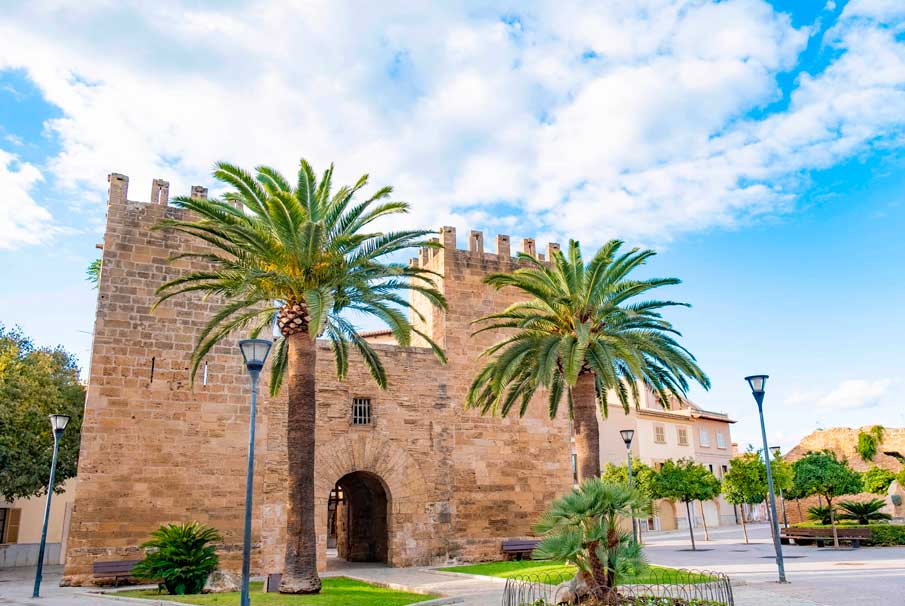 Through its imposing gates you can access the old town of Alcudia, stroll around the narrow and picturesque streets and also go around the town following the Camí de Ronda, which is the inner street of the row of walls. Likewise, you can access the top of the walls in some of its sections, which offer incredible views of the town and the Serra de Tramuntana.

Long before these walls are the Roman remains for which Alcudia is so popular. The Roman city of Pollentia, founded after the conquest of the island by Quinto Cecilio Metellus in 123 BC, marks the beginning of urban life in Mallorca. Currently you can visit the areas of La Portella, the Forum and the Theater.