Bahía de Alcudia, Mallorca
Eix Hotels
The bahía de Alcudia (Bay of Alcudia), located on the northwest coast of Mallorca, comprises more than 30 kilometers distributed between the municipalities of Artà, Muro, Santa Margalida and Alcudia. It represents a unique and unforgettable location to enjoy beautiful white sand beaches and crystal-clear water, where nature lovers will find an exceptional environment. But this area is much more than sun and beach, it also offers picturesque and traditional villages, archaeological remains, medieval walls, vast wetlands and charming seaports. No doubt, it is one of the most beautiful and special bays in the Mediterranean, in which there are still innumerable vestiges of the first settlers who inhabited it in its origins. Do you want to discover it with EIX Hotels? We are waiting for you!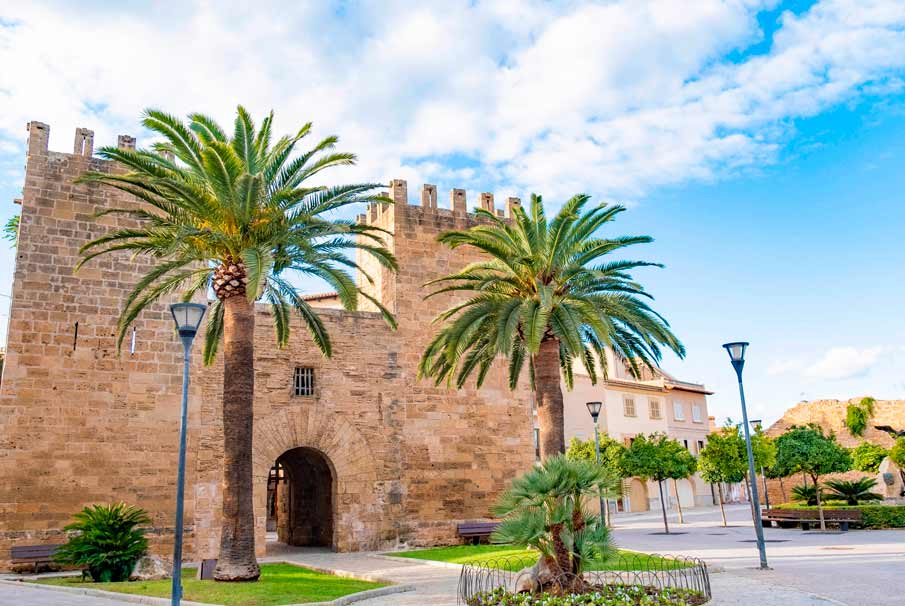 Alcudia
Alcudia is located in the north of Mallorca, between two bays that house some of the most privileged beaches in the Mediterranean. Virgin coves with transparent waters surrounded by pine forests, natural environments of great ecological and fauna value, archaeological sites, and delicious gastronomy are enough reasons to visit this town located in the northeast of Mallorca.

The ancient medieval walled city of Alcudia houses a historic center dotted with stately houses with Renaissance windows and adorned with genuine stone shields full of history. Other sites of interest are the churches of Santa Ana and Sant Jaume, and the chapel of Sant Crist (in a baroque style), which contains a 15th-century sculpture representing a Christ. The sanctuary of Mare de Déu de la Victòria is another place you can't miss.

The remains of is the Roman city of Pollentia can be seen near the walled area of Alcudia. The site shows a group of houses, a theater, and the forum area.
Playa de Muro
Playa de Muro is considered one of the most beautiful beaches in the island, with a length of 5.2 kilometers. It is a beach with calm waters and moderate waves, with fine golden sand and protected by stretches of pine forests. An ideal place for families with children to bathe, play in the sand or take pleasant walks through the pine forests and dunes that border it.

With an extraordinary geographical location, the cleanliness of its beach and its privileged natural environment make it a true paradise within reach, with reserves of ecological interest such as the S'Albufera Natural Park and the protected area of 'Es Comú de Muro'.

A vacation in Playa de Muro is remembered for a lifetime!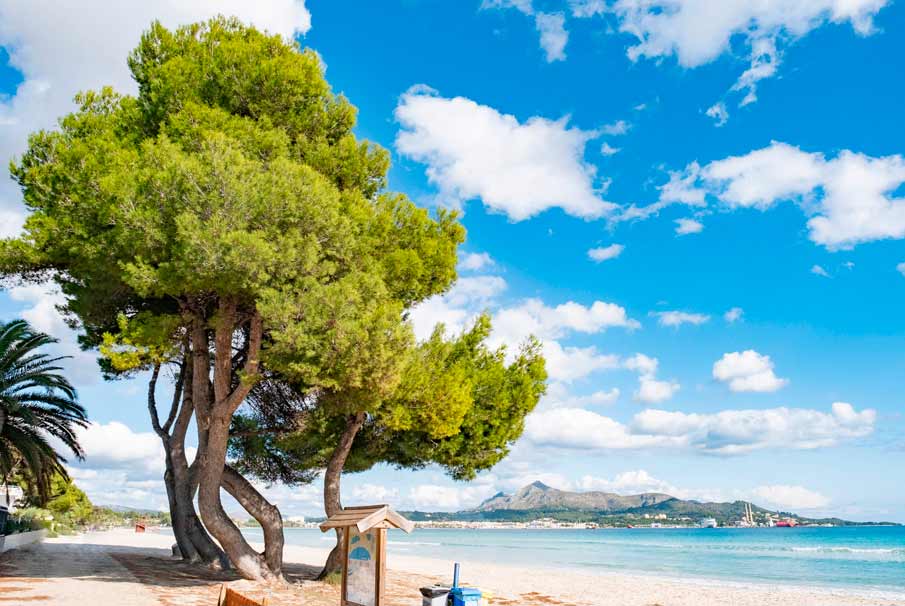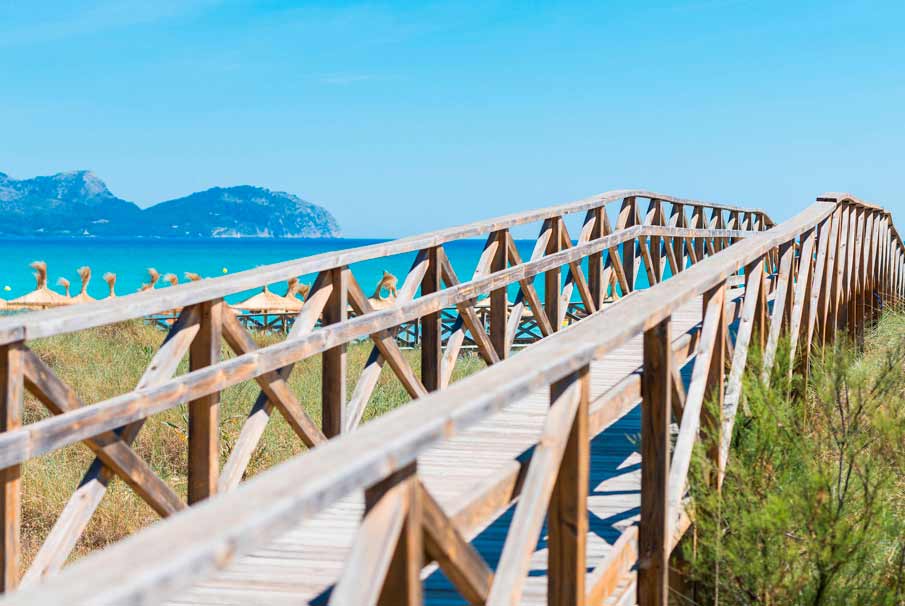 Can Picafort
On the beach of Can Picafort there is a rental service for sunbeds and umbrellas. Very close by, in the Paseo Marítimo, there's a large number of bars and cafes.

To the east stretch natural extensions of wooded areas with only two small towns. At this end of the bay is Cap de Farrutx, a very wild and beautiful location, with cliffs and pine forests that cannot be reached by car, but easily accessible by boat or on foot. Towards the interior we can find the town of Santa Margalida, the original nucleus of the municipality's population, surrounded by fields.

In this area you can also find the main archaeological excavations, most of which date from the pre-Roman era. The most famous are the Necropolis of Son Real and the Cemetery of the Phoenicians.